Please join us for an exceptional weekend of fun in WWII Online: Battleground Europe! From Friday May 3rd to Sunday May 5th, free players will have full access to Semi-Automatic Rifles ingame! We also have some great live server events planned that will surely make the experience unique, and the battlefield populated.
COMMUNITY EVENTS
1) Saturday "CinC vs CinC" Air Battle
The Luftwaffe and Allied Air Force(s) will be clashing in the skies over Europe led by the Commander in Chief of both sides! If you're a big fan of the AIR WAR, this will be a heart pounding air combat experience.
Time Zones:
4:00PM (Sat - W Coast US)

6:00PM (Sat - Server Time - Central US) GMT -6

7:00PM (Sat - E Coast US)

12:00AM Midnight (Sunday - London)

9:00AM (Sunday - Sydney)
---
2) Sunday "Kill A Rat" Battle
Staff members from Cornered Rat Software will be in the field ready to take on some blood thirsty players! The top "Rat Killers" will receive 1 month free game play on us.
Time Zones:
10:00AM (Sun - W Coast US)

12:00PM (Sat - Server Time - Central US) GMT -6

1:00PM (Sat - E Coast US)

6:00PM (Sunday - London)

3:00AM (Monday - Sydney)
---
German Gewehr 43
WEAPON SPECS
Semi Automatic Rifle

Caliber: 7.92 mm

Feed System: 10rd Magazine

Muzzle Velocity: 755 m/s

Maximum Effective Range: 500m
---
American M1 Garand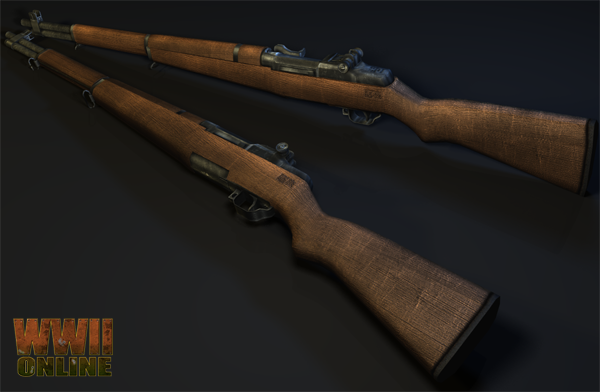 WEAPON SPECS
Semi Automatic Rifle

Caliber: .30-06 (7.62 mm)

Feed System: 8rd en bloc box magazine

Muzzle Velocity: 800 m/s

Maximum Effective Range: 500m