Tom77 and his crew of crazy Euros pulled off another memorable BE Player Convention a few weeks ago....well, the tourists and restaurant staff will remember it at least. This is the second convention Tom77 has hosted at his place in Starigrad Paklenica, Croatia. Tom77 was kind enough to provide us with some pictures about which he says "Next time we have to drink less so I have more pictures which can go public :)".
The crew gathered in Starigrad Paklenica, some wearing the absolute latest in WWIIO:BE apparel:
There was some imbibbing of refreshing drinks, I'm told, with some interesting food-stuffs being prepared the following day: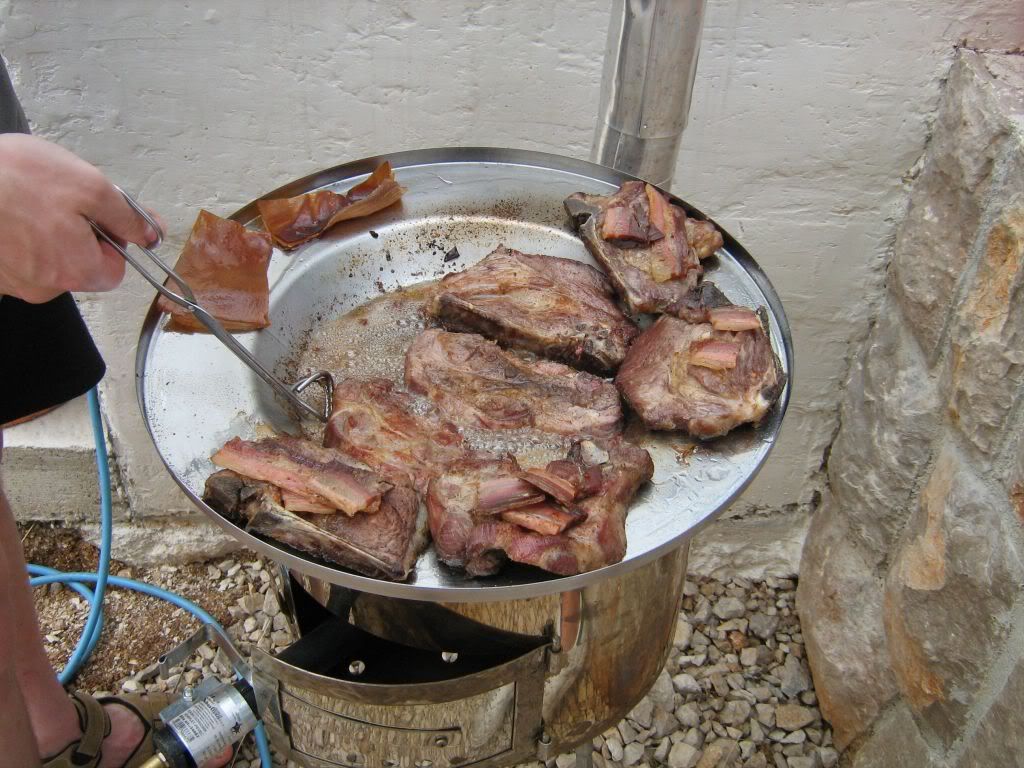 Followed by more fine refreshing European drinks...and some more...and some more...leading to a late night dip: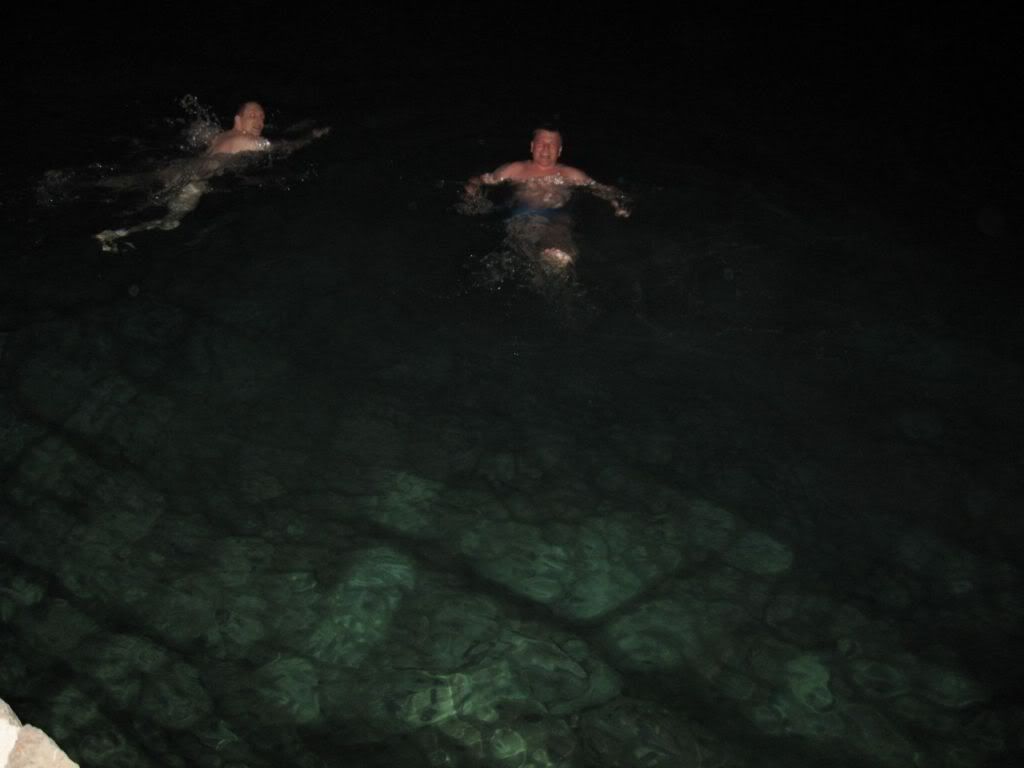 The following day was a hike up Velebit, the highest mountain in the region:
Which, as you've probably guessed, resulted in more tippling and more dipping: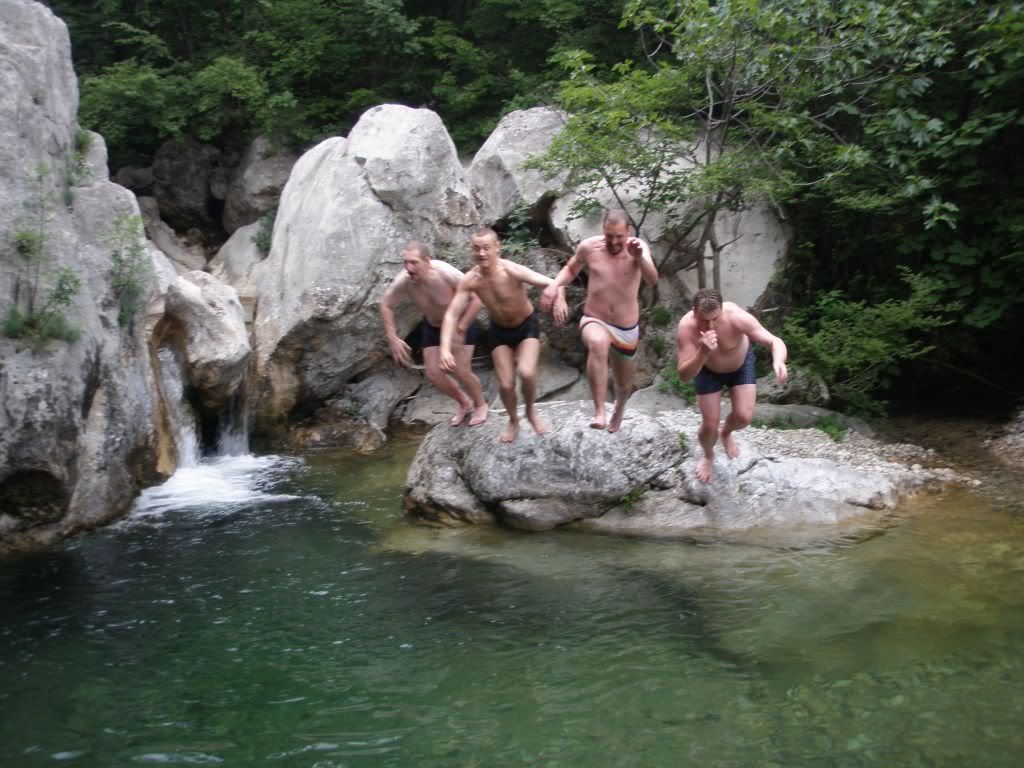 For the whole sordid, yet highly entertaining, event, more pictures are available in the MiniCon section of the forums. 
Looks like you all had a great time, Tom77. Thanks for the AAR!
If you've got a player event in the planning, email This email address is being protected from spambots. You need JavaScript enabled to view it.  for web coverage and swag!