Tired of the same old Kute Kittens or Perfect Puppies wall calendars hanging listlessly on your office wall? Love the works of the wondrous WillyTee? Then this is really your lucky day! The official WWIIOL comic artist, Bill "WillyTee" Teitzel has created his first ever "Girls of WWIIOL" calendar for 2011. This one of a kind work of art features some of the games more notorious female players like Quizno, Thewench and Wolfie69.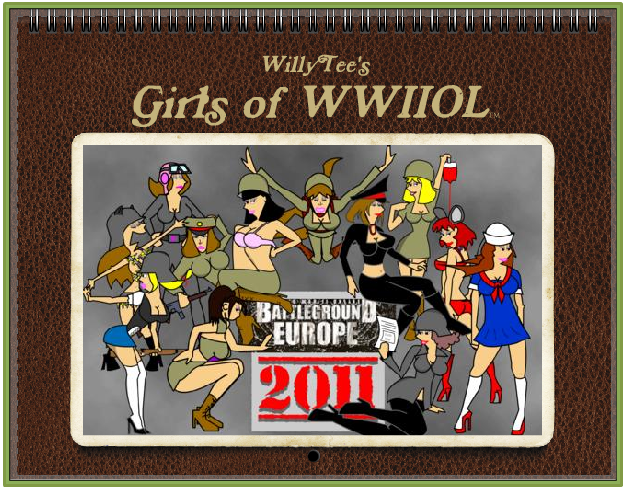 The calendar can be purchased at LULU.com for $18.99 and would make a great gift for a loved one (Grandma? Dad? Creepy Uncle Leopold???) and $2 from every sale will go into a WillyTee Builder fund. The fund will be used to give a deserving player a free Builder account in 2011. More details will come in the New Year.
CRS would like to, once again, thank WillyTee for his great contribution to our game and our amazing community. Salute to you, sir!