From the Front
In the evening of 2 November 2017, the Allies emerged victorious in Campaign 145 by controlling 95% or more of the cities and towns on the map.  After a very short intermission, Campaign 146 began.  Nothing was changed for the new campaign and action resumed almost immediately.  As of this writing, the Allies have staged a sustained offensive and own the majority of the map, but this one is FAR from over.  Can the Axis forces break their rival's winning streak?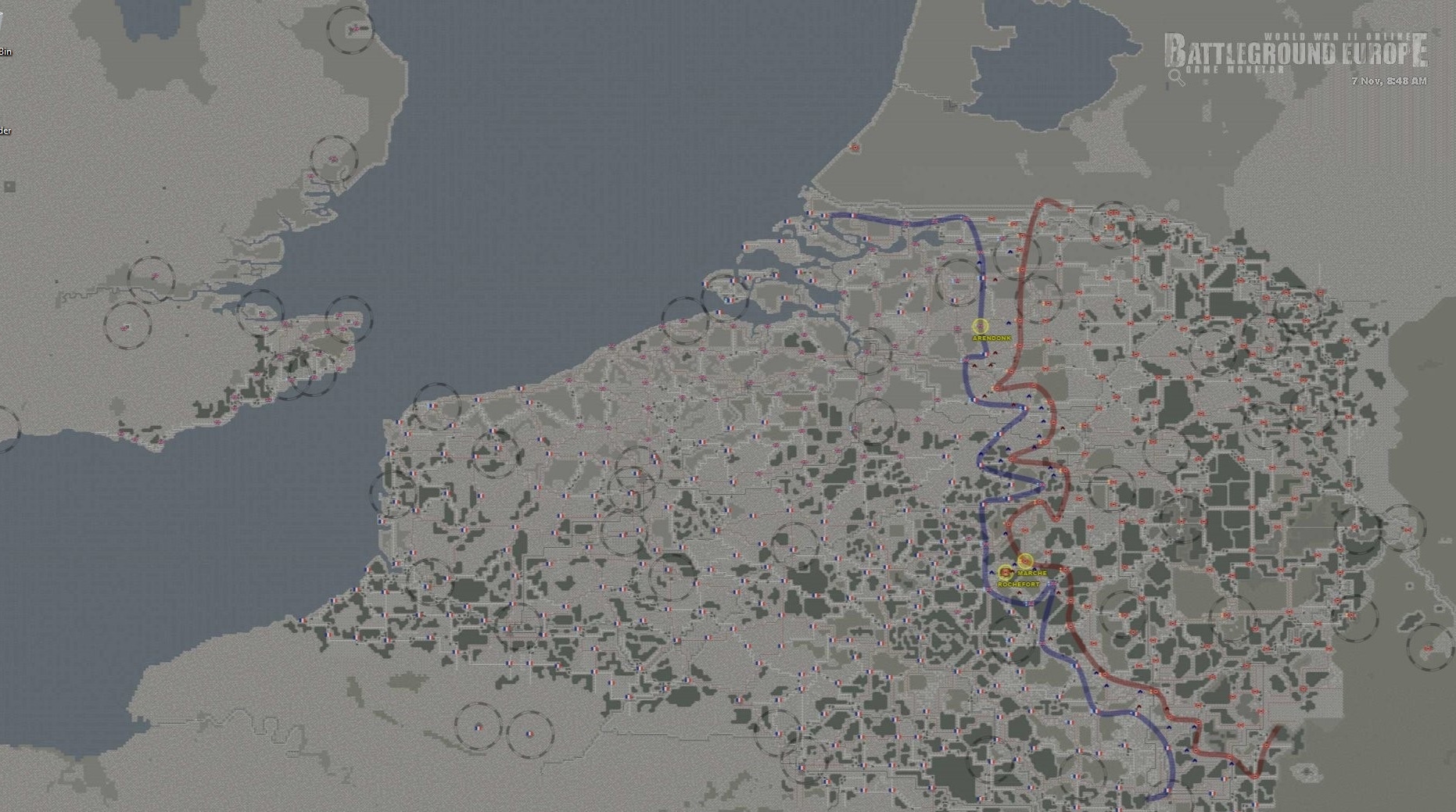 WWII Online Streamers
Congratulations to a relatively new member of the WWIIOL family.  Ryman89 first came to prominence for his popular WWIIOL YouTube videos, especially the fourth in that series, entitled "Defend The Town Of JoJo."  There are currently 12 WWIIOL videos in that set along with one additional in the "Quickies" (short video) series.  He recently celebrated his channel (ryman8989) exceeding 200 subscribers.  Grats, ryman89!
If you want your streaming page showcased in our Community Reports, contact Odonovan1 via private message in our forums, or This email address is being protected from spambots. You need JavaScript enabled to view it. for more details!
Propa's Propaganda  
Have you ever wanted to make some awesome promotional posters for the game?  Would you love some incredible screenshots as backgrounds?  Well, your wish has come true.  Master propagandist and Axis Propaganda Minister "propa" has posted some sweet images which are perfectly suited to be made into promotional posters.  Check out the forum post here!
One Feature, One Fix...
Do you have an idea for a feature you feel should be added to the game?  Do you have a suggestion on how to fix some function within the game which is not performing as well as it should?  Xoom, fearless leader of the Cornered Rats, is asking for your input in this thread! This is your chance to shape the future of the game.  Xoom wants you!
Squads Wanted!
Get your squad CO featured in the Community Report.  private message odonovan1 for more information.
Log in Soldier
This ends this issue of the Community Report.  You're done here.  What are you waiting for?  Campaign 146 is up for grabs.  Your side needs you now, so log in and get into the fight!  Don't you know there's a war on?