Hello Everyone! If you visit this link, do you see what I see? An ice cream cone?? Ok it is summer time in the United States so heat and ice cream go so well together, but after you finish it are you thirsty too? Anyway, this week there have been lots of great battles. Sometimes people get so involved with this game that regardless of how you attack or defend a town you feel you didn't do enough.
This hobby really takes a lot out of some and when that happens, sit back, relax and see it for what it is. A game! The current Commanders in Chief Wolfxx (Allied) and Kms (Axis) are extremely involved in planning the next adventure for their respective sides. If you feel lost and just need some extra help in how the mechanics work or need some stratigical advice, they have a wealth of information to get you through the next step.
Squad based maneuvers (attacks and defenses) are also a great way to have a great time on a smaller level. This brings up the fact that if you haven't found the right team to join on the side you wish to play there are several options every time you log in. Join a squad, meet new friends and have some fun running around this huge virtual battlefield. The links and squads that are recruiting are on the screen right after you choose a side. This will for sure increase the fun factor of the game as teamwork and great conversations will keep you extremely busy and interested!
Topd and I are still on the hunt for finding the right person to fulfill the role of Community Training Program Director. If you are interested, please send us a letter of interest to This email address is being protected from spambots. You need JavaScript enabled to view it. or This email address is being protected from spambots. You need JavaScript enabled to view it..
Have a great week everyone and Have Fun!
-LATHAM
 From The Desk of the ALLIED Commander In Chief Wolfxx:
Hey Team Allieds,
Another week has passed and this map has been proving to be challenging for us all. But even through the challenges we have continued to find a great amount of fun in the intense battles that we have been confronted with. To persevere through these challenges and to return the line back east we must all be in game supporting each other as one Team. There is nothing like having a massive turnout to increase the fun and show the Axis that Team Allies is still as strong as ever and that they have yet to meet our wrath. We need to be ready for the new RDP levels that are coming and keep our factories producing. The new RDP means new equip and more challenges.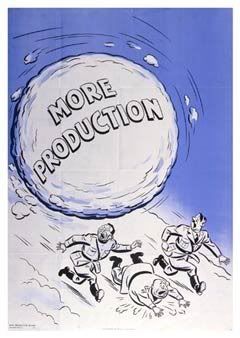 As many have noticed as well we have a lot of new players in game on the side of Team Allies. We want them to fall in love with Battleground Europe as much as we have. So we must take every opportunity to say hello, ask if we can assist them, and then congratulate them when they achieve a new goal. We have taken new steps in communication and understanding and we need to ensure that all of Team Allies are kept involved so they learn the finest aspects of the game through this type of Teamwork.
Do not get discouraged, no not despair, we have met tough challenges before and overcame them and this map is just another challenge given to us to step up, communicate, show each other the mutual respect every player has earned, and then move on as Team Allies to wreak havoc on the Axis. So in final, once again, I say join our Team in game and let's all have FUN together!!!!
Allied Player of the Week:
This week's Allied Player of the Week is Oyaji. Oyaji has provided dedicated air support over targets for Team Allies consistently to drive the Luftwaffe back to their bases. As one of many fine pilots Team Allies has supporting us Oyaji has provided dedication to our Team and exhibited professionalism as one of our "hot stick" pilots. Congratulations Oyaji! It is with great honor that I present you the Allied Player of The Week ribbon. Wear this ribbon with pride as you have earned it.

Allied Officer of the Week:
This week's Allied Officer of the Week is Patti. Once again one of our newest officers, Patti, has arisen with dedication and exuberance in his support of Team Allies and of the AHC. Patti has shown outstanding communication skills and a strong willingness to do whatever he can to help Team Allies achieve success. Congratulations Patti!!! It is with great honor that I present you the Allied Officer of the Week ribbon. Wear this ribbon with pride as you have earned it.
Also congratulations to Nh3rd on his appointment to CinC Staff as Allied Communications Officer. Well done Nh3rd!!
S!
WoLfXx
Allied CinC
From The Desk of the AXIS Commander In Chief Kms:

!S Kameraden
Slowly we creep west, like a tiger stalking it's prey, little by little we move towards the sea and victory. Many players and officers are to be congratulated for their efforts, we have held our towns for the most part and taken enough that I smell a slight saltiness in the air, maybe a faint hint of seaweed. We have taken the Zees, our KM is happily cruising the seas looking for victims to practice their gunnery on.
Onward.... westward... TO VICTORY!
On to the awards!
This weeks Officer of the week is a newer member of HC, he has jumped in with both feet and is busy taking BC, communicating in the forums and making a name for himself. It's with great honor that I award this medal to.... Lafleur!
It is my honor to award ceska with Player of the Week, he has managed to do the incredible feat of scoring 100,000 kills, lets be happy he's on our side .
Axis Communications:
Heer-ch 10
Luftwaffe- ch 20
KM- ch 30
Join the OKA by clicking here.
Kms
Axis CinC
From The Desk of Realism Events Director JAMMYMAN:
The "Remagen Bridge" Infantry Event was held last weekend on the 12th of July. The Axis team were the first to capture a town and get an Army Unit moved into it. As a result, they were able to Liberate Remagen and hold the Allied forces off until the Event time expired. So the Axis Team were the Winners of the "Remagen Bridge" Scenario. Congratulations to the Axis Team.
The next Realism Event Scenario has been Scheduled for the 9th of August. It will begin at 2pm Central USA time and will be held on the Training Server. This Event Scenario will be an AFV (Armored Fighting Vehicle) Event. We will need a few Volunteers for the Command Roles on both teams. You will find a Thread with a Sign sheet in this link ........ ]
The Realism Events Team is looking for Dedicated WWII Online Players to write, run, and officiate the Realism Events. Please contact me at This email address is being protected from spambots. You need JavaScript enabled to view it. or send me a P.M. through the Playnet Forums. Lindir is also looking for Players to assist him.
Jammyman
Realism Events Program Director / Intermission Scenario Development
WWII Online Battleground Europe
Corned Rat Software / Playnet Inc.
VIDEO's Of The Week: (Click Below for all 4 videos)
Let's go ahead and title this one CHAOS.....  Thank you Kallossa.
Of course a pilot love story... how does it end? Ask Darkkisfin.
The navy, it takes patience, but look at the firepower! (insert Tim Allen grunt!) or the vocal grunt of Eviscero hitting the fire button!
(P.s. I love the black and white effect and the music from "The Hunt For Red October".)