Fundraiser 2018
Our 2018 Fundraiser Campaign is absolutely vital for the future of WWII Online, with less than 7 days the TIME IS NOW to get us to 100% funded.
Visit our Funding Page and show your support! 
WWII Online - 2018 Funding Campaign
2018 is poised to be an exceptional year for WWII Online with the delivery of new vehicle content and finally, we're making huge breakthroughs working on Terrain! As a mostly volunteer-based team, CRS continues its great work unlocking new development capabilities and propel the game forward, however we need YOUR help to give it an extra push from the WWII Online community to see that important objectives are met.
Upgrading the game to a 64-bit client is now a matter of vital importance! Apple announced its plan to discontinue support of 32-bit clients effective September 2018, essentially discontinuing our Mac client. We expect Microsoft to follow Apple in the not so distant future. In light of this fact, we have some software we need to acquire so that we can begin rapidly upgrading our clients to 64-bit to ensure we meet this deadline!
With that, let's have a quick look at what your contributions will go towards (see below).
Quick Overview of Funding Goals
Here is a quick overview of what your contribution(s) will be focused towards:
Secure critical software to upgrade to a 64-bit game client (Windows & Mac).

Integrated Voice Comms deposit.

+1 Year of support for Creator Software (Enables the creation of new vehicles and terrain).

+1 Year of essential Project Management Tools.

Hardware upgrades to improve infrastructure and services in the colocation facility.

Stretch Goal (Officer & Mission Leader Uniforms, Old Bunkers and more).
All contributors ($50+) will receive the following in-game 2018 funder patch!

64-bit Game Client (Upgrade)
The purchase of software is required for us to upgrade the game client to 64-bit (and it's not cheap, but it is necessary). This is massively important to do as quick as we can, and there are some big rewards to come from it that will benefit everyone!
Here are some advantages the game will receive by moving to a 64-bit client:
Memory limitations will be significantly reduced.

Better client side (you) performance.

Multi-threading becomes possible.

More RAM (memory) can be used.

More infantry, vehicles and terrain objectives can be rendered in the game world.

Improved Infantry production pipeline.

Works on latest versions of common 3D modeling software.

Better and faster delivery of infantry work from our artists.

DEP, NX, SNEP, full ALSR (etc).

This means the client is more secure against those that try to compromise the game!
Integrated Voice Comms (Deposit)
This will provide us with the initial monies required to get a head start on our integrated voice communication implementation. From there we'll be able to develop it further.
+1 Year of Creator Software License
We're finally making some great headway with the Creator Software. You've now seen the following units enter WWII Online in the last year, all made possible by this software:
Self-Propelled Anti-Aircraft Vehicles (2).

Tank Busters (3).

Vehicle crew member upgrades (several).
All of the vehicles upcoming in 2018 Roadmap will require this tool. In addition we'll need it to modify anything to do with the Terrain objects, which is now finally starting to become very feasible.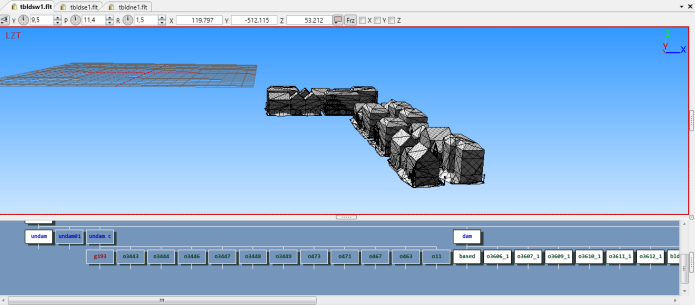 +1 Year Project Management Tools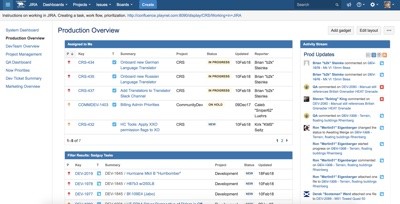 This is absolutely an essential item to keep our world wide, remote based, volunteer team organized. We have a lot of talent contributing, but the tools are essential to ensure that we are able to organize our efforts and meet our team's timelines! This covers renewal and upgrades for: 
JIRA (Task Management for 50 users).

Confluence (Documentation & Planning for 50 Users).

Bitbucket (Code repository for 10 users).
Server Hardware Upgrades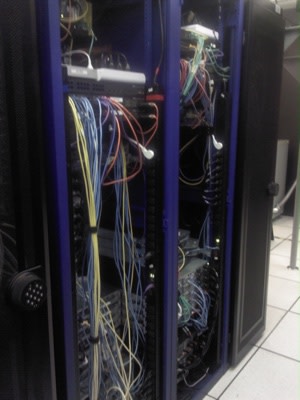 Our work to improve our colocation (server housing area) continues to be of monumental importance. With each effort that we make to upgrade our hardware, we ensure that things run smoothly and are as modernized as possible. This would cover the following upgrades: 
Hard Drives

Everything needs to be backed up routinely. This requires quite a bit of HDD space, and HDD's constantly running means we need to transition them out to avoid failure.

Cables and Adapters
____________________________________
Stretch Goal +$10,000
After the primary goal has been achieved, we'll go even further by adding the following into the game: 
High Command Officer uniforms and permission set
Mission Leader uniforms and permission set
Personal decals available on Infantry uniforms
Return of the Old Bunkers (City and Pentagon) with new and improved artwork
We'll introduce several new towns to the game and expand the map
We'll target advertising to help expand our reach and bring new players in