2018 Fundraiser and Perks
Special thanks to all that contributed to the 2018 Fundraiser primary goal! Stretch goal funding is still underway and is at 20%! The teams are working on fulfilling donation perks as we speak, so keep an eye on your email "inbox" for details.
Fundraiser stretch goals are just over 20% funded for content requested items:
High Command Officer uniforms and permission set
Mission Leader uniforms and permission set
Personal decals available on Infantry uniforms
Return of the Old Bunkers (City and Pentagon) with new and improved artwork
We'll introduce several new towns to the game and expand the map
We'll target advertising to help expand our reach and bring new players in
Visit the 2018 Fundraiser page for more details. Show your support and be prepared to "Pack the bunker!!!"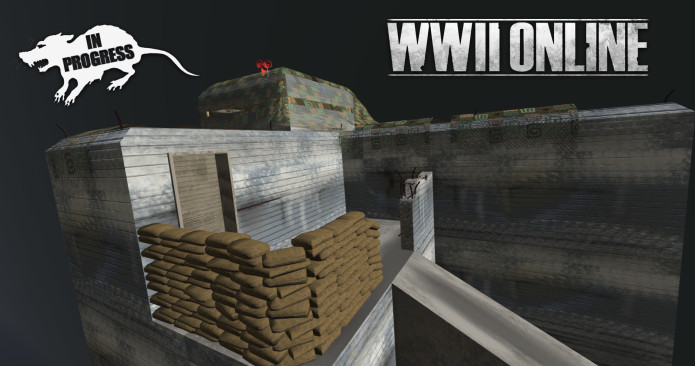 Campaign 152 Status
Today marks the 60th day of Campaign 152! The map seems to be pushing West, but with great resistance! This campaign is FAR from over, spawn in NOW and join the fight!
Server Adjustments
CRS constantly monitors the campaigns and servers. It was determined that the following changes were needed:
Supply timers (the time equipment returns to the battlefield when you are "killed in action" from 12 hours, to 15 hours
Capture timers (as of today) were decreased by approx. 25% overall. Low population adjustments remained in tact.
Useful Links for WWII Online
For the WWII Online enthusiasts, here are a few links to keep you updated on WWII Online - in and out of the game. 
 S! Cornered Rat Software